Introduction to Italy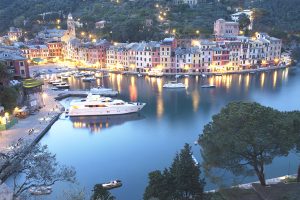 Italy is one of those countries that can only be explored through all the senses. A cacophony of sound spills out of bustling café bars. Rich aromas of cuisine hit you while walking through any piazza or street. A myriad of Italian gestures can be witnessed in every area of Italian life. Italians enjoy and indulge in the good life "La dolce Vita", an art form in Italy. Beauty, people, food and socialising all blend seamlessly into the fabric of their day to day culture.
From the rolling Tuscan hills to the breath-taking dolomites, to the sun-drenched beaches of Sardinia, every region will offer you something different to experience. There is never any shortage of places to explore within Italy, all your senses and tastes can be catered for.
Steeped in the richest history, Italy maintains the glory of a by gone era in our modern times. The culture and history of the country stand proud as a mark of what came before. There is a sacredness when it comes to preserving traditional techniques and a discernment to the restoration of paintings, furniture, and buildings. A bountiful array of artisanal crafts can be found, everything from traditional cheese to jewellery to art. As you travel through this wonderful country you will notice how creativity in the many forms has shaped and continues to define this rich culture.
Travelling in Italy
Wherever you are planning to go in Italy will determine how you travel within the country. Renting a car will offer a terrific way to explore and experience this wonderful country. Cruise along the coastal roads that open to reveal panoramic views of the ocean. Stop off wherever you like to enjoy a fresh drink, or take a dip in the warm, crystal blue waters of the many beaches that are dotted along the coastline. Drive through the mainland of Italy and enjoy the diverse landscapes. Stop off at any traditional village and enjoy a different pace of life.
Trains can be a more affordable option, and another wonderful way to explore the vast countryside. Going by boat is a great option when it comes to exploring Italy's extensive coastline. Another option is to do as the Italians do, rent a Vespa and get to discover hidden streets.
Travelling with a baby or a toddler is made considerably easier in Italy, as Italians love children and will do what they can to ensure your stay is comfortable, with most family resorts and hotels providing child/family friendly facilities.
Health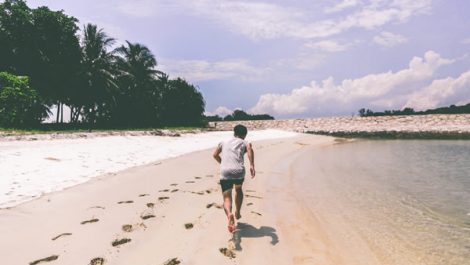 You will generally find a good standard of health care available throughout Italy. Carrying a European Health Insurance card (EHIC) will entitle the bearer to free or low-cost treatment within Italy's public healthcare system, if you become ill or injured while travelling in Italy. This card needs to be obtained prior to leaving your country. It is advisable for Non-European visitors to check if they are covered prior to departure.
To access emergency English-speaking services whilst in Italy, dial 112, which provides appropriate assistance. Dialling 118 also connects you to emergency services, but English-speaking operators may not always be available. If it is not an emergency, pharmacists can consult on minor ailments, offering advice and selling over-the-counter medication. Pharmacies have the same opening hours as shops, but you can also find some that remain open in the evening. Check the area you will be visiting to find out more information.
Climate & Geography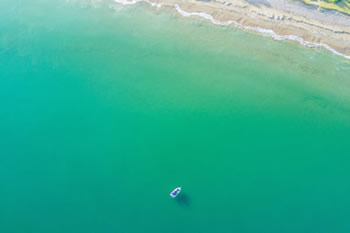 Italy's climate varies considerably from north to south, it's boot like shape and geography determine this difference. The northern parts of the country experience cold and harsh climates, with heavy snowfall prevailing between the winter months of December to March, perfect for skiing though.
Summers tend to be humid and very hot, although the lakes enjoy more of a microclimate, offering relief from the heat. Central Italy sits between both the northern and southern climates, tending to be milder but also potentially wetter. Sometimes less of a distinction between the seasons ca be seen.
Southern Italy experiences much hotter and drier summer temperatures, with winters also enjoying much milder temperatures. This makes it an optimal destination for holiday makers wishing to enjoy the lingering gentle temperatures.
The best months for travelling in Italy are from April to June and then from mid-September to October. Temperatures are more comfortable during this time and crowds not as intense as in the peak summer months. August is when most Italians take holidays, flocking to the coastlines and the many resorts, naturally places will feel more congested. During this time, cities can feel more touristy as many natives have left for their holidays.
History & Culture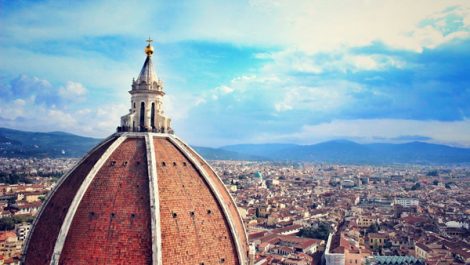 History
Excavation within Italy reveals a modern human presence, that dates to the Palaeolithic period, some 200,000 years ago. Towns and cities the length and breadth of the country show evidence of a land steeped in culture and history. This is evident through the diverse remains of many architectural buildings and monuments.
The Roman Empire started as a small agricultural community around the 8th century and during the succeeding centuries grew into being one of the largest empires the world has witnessed.
The Renaissance period was a time of exceptional artistic expression and achievement. At this time Italy led the way throughout Europe in creating some of the most iconic Italian paintings, sculptures, buildings and monuments.
Culture
Italian culture has a sense of timelessness. Buildings that, to this day stand tall, to paintings that remain as vibrant as when they were first painted. Within the different periods of its history, each city developed its own distinctive style of painting and sculpture. This has amounted to some of the world's most famous artists, who are still celebrated today. Italy's architectural style has evolved throughout the changing cultural, political, and economical landscape, creating a diverse array of styles that are still used in modern architecture.
Additional Information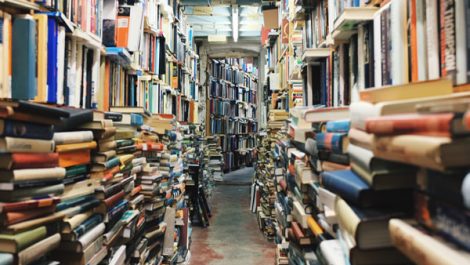 General Info
Shops general opening hours are Monday to Saturday 09:00 to 13:00, opening after lunch from 15:30 to 19:30. On Sundays, most shops will be closed, but you will generally find something open. Shopping malls remain open throughout the day.
Post Offices are generally open Monday to Saturday 08:30 to 13:30, except Sundays.
Banks Opening hours are standardized by law, Monday to Friday 08:30 to 13:30, opening after lunch from 15:00, closing for the day at 16:00. Certain banks are also open on Saturday.
Restaurants are generally closed between the hours of 3-6. It is advisable eat before these times, as if you get caught out, it can be frustrating.
All opening hours shown above are general times within Italy. They may vary depending on the season, kind of business and sometimes the city. It is always recommended to check the area you will be visiting to find out more information.
The Italian day has its own unique rhythm, that can initially frustrate a traveller coming from a more frantic paced place. But if you allow yourself to merge into the ebb and flow, you will surely be rewarded. Hustle and bustle may fill the morning part of the day, but the afternoon time winds down, with the 'riposo', a sacred time of the day for friends, family to enjoy some time together. Shops, restaurants will be closed, and you could be forgiven for thinking the place had been deserted. It can be bewildering when you first experience it, but you will soon come to appreciate and enjoy this rest in the day. Piazzas will clear out again in the early evening and after 9pm people will take to the streets once again to enjoy a walk or a gelato and catch up with friends.